Beginning, basic, elementary, intermediate, advanced, and adult levels are available. Students advance upon their individual proven ability. A student may remain in any level for up to 3 years.
Our classes run from September to June and culminate in a recital at the end of the season.
We also offer a 6 week summer course as well as camps and workshops.
Dance Arts is a family-friendly studio devoted to teaching dance as an art form. From children to adults, our faculty provides each student with instruction, encouragement, and personal interest to succeed. Our classes and performances are age appropriate for all to participate and enjoy watching.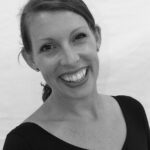 Miss Sarah
Director
Sarah L. Hannich is a graduate of Western Michigan University with a Bachelor of Fine Arts in Dance and a minor in Communications. Sarah is trained in ballet, jazz, lyrical/contemporary, tap, pointe, and modern and has received additional training in hip hop, Zumba, STOTT Pilates, Zumbini, yoga and various forms of ballroom. She grew up at Dance Arts & received her initial teachers training from her mother, Miss Rhonda. Sarah has performed Balanchine's Serenade, Tudor's Dark Elegies, and many full length ballets as The Nutcracker, Sleeping Beauty and Cinderella as well as other contemporary works by various choreographers. Sarah is entering her 24th year as an instructor & guest teaches all over the Midwest. She has performed and taught internationally in Portugal, Italy, and South Korea. She is also an active & busy choreographer. Her choreography has been seen at various competitions with the DAPC Competition Team as well as Dance Chicago 2010 & 2011 & 2012, and Dance Chance in Chicago, and for 2 dance films. Her work with community groups such as Kids on Stage and SWMSO Dancing with Stars always brings her so much joy. Sarah has danced for The Studio Dance Theatre, Western Dance Project, The Kalamazoo Symphony Orchestra, Against the Grain Dance Company, The USA Ballet, Framework Dance Chicago, m.c. squared Dance Company, and CORE Project Chicago. Sarah has been a part of the competition scene for over 20 years and has judged dance competitions and talent shows such as StarQuest & Cathy Roe's Ultimate Dance for the past 10 years. Sarah is also the artistic director of Tapestry Dance Company, performing throughout the Midwest. Here in southwest MI she is also the director of Imagine Worship, where we engage others in worship & DAPC. Her newest role is as your Director of Dance here at Dance Arts and she is thrilled to pass on the legacy given to her, to you, our dance family. Sarah and her husband Michael & 2 sons (Noah & Mark) welcome you to the Dance Arts family!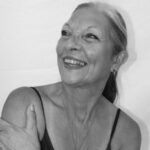 Miss Rhonda
Director Emeritus
Rhonda Rabbers has studied all forms of classical dance, & had her formal teachers training under the direction of Mrs. Karen Rodda, former owner. From her beginnings with the founder of this studio, Billie Jacobson, she continually spends time training herself. She studied at The Harkness House of Ballet, The American Ballet Center (home of the Center City Joffrey Ballet) and Luiji, in New York City. In Chicago, with such greats as Gus Giordano, Nan Giordano Frank Hatchett, Joe Tremaine, Fernando Bujones, Lane Alexander, & Al Gilbert. She has attended DMI to study with Janice Barringer(author of The Pointe Book), & Daryl Retter, Mia Michaels & more from "So You Think You Can Dance". Locally, at LMC College, with Audre Deckmann Mendel, international, Jelko Yuresha, Richard Ellis & Christine DuBoulay, Eileen Cropley, as well as The Russian Seminar with Jurgen Schneider, & greats of the Bolshoi from 1993 to 1996 & instructors from the American Ballet Theatre (Gelsey Kirkland), and the Alvin Ailey Co. She did the teachers training at the Chicago National Association of Dance Masters in '98, the David Howard Intensive at WMU in '99 , the Summer Dance Institute at WMU in 2000, & Jazz World Congress in 1994, 2002, & 2005. She has studied at Broadway Dance Center & Steps in NYC. "Miss" Rhonda has been a performing member of dance companies in both Michigan City & South Bend, and still loves to perform! Since performance is the highlight of learning dance, she founded & is the artistic director of The Studio Dance Theatre since 1975. She started into the competition world in 1996 & values the dedication of the Dance Arts Performing CORE. And also will continue the worship group, Imagine. All 3 groups perform publicly & privately. The SDT will present The Nutcracker, the DAPC dancers will present a full-length show in January & compete regionally in the spring, and Imagine will perform at local nursing homes & churches to give the glory to God. Miss Rhonda has also choreographed several area musicals and community events, and has overseen the Dance Arts Scholarship Committee. She is a dedicated and devoted teacher for 53 years at this studio & was honored in the WCA's "Tribute to Women". Miss Rhonda is so humbled to pass the torch on to Miss Sarah, the new owner, and continue to teach. Miss Rhonda & her husband, Thom, welcome you to the Dance Arts Family.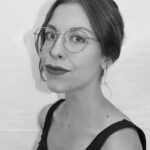 Miss Allie
Office Manager / Instructor
Allie Sumrall started her dance training at Dance Arts at a young age. She has studied many styles of dance including ballet, contemporary, jazz, modern, and hip hop. She was a member of Studio Dance Theater, performing in many ballet productions. Allie was also a member of Berrien County Dancers for two years training under Theresa Graziano. While in BCD Allie had the privilege of learning from esteemed guest artists such as Hubbard Street 2, Randy Duncan, and Nan Giordano. After graduating from Michigan Lutheran High School in 2013 Allie moved to Sydney, Australia to go to Hillsong International Leadership College. During her three years at Hillsong she had the privilege of working and dancing with many artists from around the world from many different backgrounds and creative/dance training. She choreographed and danced for numerous performances and events that varied from college showcases and films to conferences that filled arenas with upwards of 10,000 delegates. Allie co-lead and organized Hillsong Kids Dance Team which was a team designed to train kids in the performing arts to perform for events. In her final year at Hillsong, Allie had the opportunity to intern in the Creative Arts Department where her duties included various creative responsibilities culminating in the opportunity to produce a creative presentation that highlighted many facets of creativity. After graduating, Allie returned to the states in December 2016 and currently resides in St. Joseph, MI. This is Allie's fifth year teaching at Dance Arts. She has taught ballet, contemporary, jazz, and hip hop as well as teaching and choreographing for various workshops and performances. She loves to share the passion of creativity and movement with kids and adults of all ages and is excited to be back another year!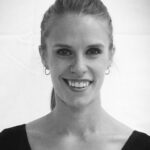 Ms. Becca
Instructor
Becca Ehlert began teaching dance in 2010. Her first experience with dance was in middle school, where she attended the Homeschool Celtic Dance in Kalamazoo. After finding a deeply rooted love for dance, Becca took an unconventional training route to becoming a dancer and instructor, and started teaching Irish Square Dancing. In 2012, she branched into Ballroom and Old English Country Dancing through the Berrien Springs Parent Partnership. Over the years, she has received instruction from several studios, including Dance Arts, and has taken additional classes in Jazz, Ballet, and Hip Hop. In 2016, she returned to Berrien Springs Parent Partnership and taught a semester of Old English Country Dancing, where the class performed in two different re-enactments. She has had the privilege of choreographing dances for River Valley High School's performance of Joseph and the Amazing Technicolor Dreamcoat, and her most recent achievement was choreographing a Court Dance and a Father/Daughter Dance for a Quinceanera. She has dance called, given private instruction, performed in, and choreographed dances at numerous weddings, balls, re-enactments, musicals, and private events over the last 11 years. Becca's philosophy is that it's never too late to learn dance and to do the things you love; all you need is a willing spirit to try, and to have fun along the way! She looks forward to her first year teaching at Dance Arts!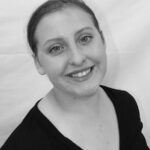 Miss Chloe
Instructor
Chloe Evans is starting her second year of teaching. For 2 years prior, she assisted Miss Rhonda & Miss Sarah, learning how to teach. She is a scholarship winner, SDT & Imagine member, and part of Berrien County Dancers at Lakeshore High School. She is ecstatic to start a new year.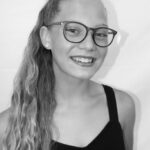 Miss Emma
Instructor
Emma Zeiger is excited to join the Dance Arts staff this year. Emma has studied all forms of dance at Dance Arts where she has been a student since the age of 3. She has been a member of SDT since 2013, an Imagine Worship member since 2015, and a DAPC member since 2018. She is also a former competitive gymnast. Emma was a Dance Arts scholarship winner in the 2019 / 2020 season and was awarded a Rise Dance Convention scholarship at the That's Entertainment Performing Arts Competition in 2021. Emma loves working with children of all ages and looks forward to sharing her dance and tumbling knowledge with the students at Dance Arts.
Dance training consists of 95% hard work and only 5% natural talent. The more you work, the faster you advance. It teaches self-awareness, individuality, and appreciation for an art form. Self discipline and physical development go hand in hand, right from the start in dance training. Although, a great deal of attention is paid to gaining a child's trust & respect for their teacher so that it is an enjoyable experience with steady progression, built on a strong foundation.
One lesson weekly is adequate for the beginning and elementary students, however, children over 9 years of age, should be taking two or more lessons weekly. Ballet is the recommended beginning form of dance. Ballet is easy to feel & understand unlike other forms, that at a beginning level, are merely imitated … not learned. The anatomy of the young growing body is best suited to benefit from this correct form of dance. Tap, jazz, modern & tumbling are excellent additional classes, but can never be, what they could be, without previous ballet training.
**Parents are encouraged to observe class at visiting, every six weeks.
Important Information For Parents
Dance Camps & Mini Camps
Dance Camps include Ballet class, video, snack, dance history, music & the orchestra, the food pyramid/nutrition, anatomy, creative pantomime, & more! There are many 1 day dance camps as well offering a range in dance styles. (click 
here
!)
Summer Intensive
This year's Summer Intensive, was August 2nd-5th, 10am-3pm. Intensive is a mandatory audition week for all those interested in DAPC but it is also a great opportunity to work with guest artists and faculty to keep progressing in your technique and skills. This year was an amazing week of learning, growing, and getting inspired for the coming year.

Dance Arts is also very proud and privileged to be a part of the Berrien Springs Home School Partnership. You can visit this great program by going to: 
www.BerrienSpringsPartnership.com
 and registering for this incredible program.

Moving, Grooving, and Growing
Created by Zumba® and BabyFirst for kids ages 0-4, the Zumbini® program combines music, dance and educational tools for 45 minutes of can't-stop, won't-stop bonding, learning, and fun!
Your Birthday Parties/Special Events
Use the Dance Arts studio space for your special event. $75.00 per hour. For Birthday Party pricing please see brochure. Use an instructor & costumes for additional charges.
Rental of space for bridal showers, photographers, and other events. Please call us at 269.429.5711 for more info.
Click here for our birthday party brochure!